Manage company signatures centrally. Simple to deploy, 100% secure and display on every device, including mobile.
Get consistent, compliant signatures that are compatible with all email clients including Microsoft 365, Google Workspace and Exchange.
World-leading email signature software. Used and trusted by businesses across the globe
Email signature creator: How it works
Design and deploy your new HTML email signature for your entire enterprise in 6 simple steps.
Our email signature creator is straightforward and intuitive with no HTML or coding skills required.
1. Create or choose your email signature template
Choose an HTML email signature template from our ready-to-use selection for your entire team or company. Or we can create a bespoke on-brand signature template for you as part of your set-up.

2. Brand your signature
Start branding your chosen email signature template by adding your company logo and allocating space for employee headshot pictures.
3. Customise every element
Customising email signature templates to be on brand is easy with our WYSIWYG email signature editor: select font styles, sizes and colours to match your brand guidelines. See your changes as you make them. Alternatively, let our email signature designers take care of everything for you.
4. Add interactive links
Add interactive links so recipients can click through to your content. Include interactive social media icons for your actively managed profiles. Also drive traffic to your website, landing pages, blog, and sales platforms with clickable links.
5. Save & Test
Happy with your new HTML email signature? Then simply click 'Save'. Send a live test from the signature creator to your inbox to see exactly how it displays.
6. Assign & Deploy
Assign the new signature across your business. Easily adapt for your different departments, from Sales and Customer Service to HR and Accounting, and drive company consistency across the board. You can automatically populate employee contact information by syncing with Active Directory.
Create powerful email signatures that display on every device
Rocketseed HTML email signatures display perfectly every time on desktop, laptop, tablet and smartphone, easily integrating securely with your mail server – on premise, cloud-based, or hybrid.
Email signature generator: Key benefits
Boost your business and build your brand with our 100% secure email signature generator software
Central control
Create and manage all your company email signatures centrally. Update all email signatures and email banner campaigns instantly via our secure, browser-based interface. You don't need any HTML experience. Rocketseed puts you in central control so you can save time and effort and ensure consistent email signature branding across your business.
Consistent branding
With Rocketseed, ensure brand consistency across your business emails with absolute centralised control, thanks to simple email signature management. Add your brand logo, customise font colours, styles, and more, and easily assign and update tamper-proof employee email signatures to guarantee consistent email branding company-wide.
Legal compliance
Add email legal disclaimers to ensure legal compliance across your business emails and to protect your brand reputation. Email disclaimers can cover contracts, copyright, codes of conduct, and confidentiality. Rocketseed personalises and time-stamps disclaimers for additional protection and as proof of original sender, recipient, and time sent.
100% Secure
Your email signature security is our top priority. Our email signature software meets the highest industry security standards, including ISO27001-certified data centres and TLS-encrypted mail flow. We continually update, monitor and test Rocketseed to ensure you have the most secure email signature software available.
Automatic updates
Reduce IT administration, time and effort and manage company email signatures the right way. By synchronising your Active Directory with Rocketseed, you can update all your employee contact details in their email signatures automatically. Never waste time or get stressed over manually updating email signatures ever again.
Support and service
We're here to help you at every step – managing set-up, offering full interface training, assigning a dedicated Account Manager and providing 24/7 technical support. If required, we can even offer a fully managed service and admin package where our expert team manages all your email signature updates and banner loading, assigning and tracking.
Social engagement
Email signatures are a great way to drive social traffic so be sure to include them in your signature design. Get recipients clicking through to your social media profiles via interactive social icons in your business email signature. Feature your main actively-managed social channels and be sure to keep them updated with engaging content.
Lead generation
Open a new marketing channel with impactful, interactive email signature banners. Drive leads directly from your signatures with clickable calls-to-action linked to your most relevant website content, sign-up pages and sales platform. Target, schedule, and automate banner campaigns and reach your audience at the right time.
Data insights
Measure the signature and banner performance metrics that matter. Rocketseed tracks, analyses and reports every recipient engagement. Receive alerts in real-time so you can respond immediately to potential leads. Our advanced analytics give you all the actionable insights you need to refine your campaigns and see your email signature marketing success.
So much more than an email signature maker
Rocketseed gives you full email signature management, marketing and analytics.
Email signature management
Multiple user access across the account at different access levels.
Login anywhere with browser-based interface.
Make company-wide signature updates in one click.
Adapt signature templates for different departments.
Full email signature management support.
Email signature marketing
Add impactful, interactive email signature banners.
Drive click-through to your content via clear calls-to-action.
Increase brand awareness, interest, sales leads and reviews.
Segment, schedule and target email banner campaigns.
Full email signature marketing support.
Email signature analytics
Track all recipient engagement and measure campaign performance.
See who clicks and converts.
Respond immediately via real-time alerts.
Integrate with Google Analytics.
Gather data insights for future campaigns
Why choose Rocketseed?
Join over 100,000 users worldwide, trusting our email signature generator software to build their brand, grow their business, and drive real results. We are all about making our signatures really work for your business, and it is what sets our service apart from the rest.
When it comes to your brand image and business success, you need an email signature tool you can trust. Rocketseed pioneered email signature generator software and continues to innovate email signature technology to drive ROI for customers. When you become a Rocketseed client, enjoy full user interface training, 24/7 technical support, and a dedicated account manager.
It's why Rocketseed is used and trusted by SME and enterprise businesses across the globe, including world-famous brands.
Product & pricing plans
Choose the Rocketseed product plan that best meets your business email signature needs.
SIGNATURE

The leading essential email signature solution. Central email signature creation and control. One banner campaign across all users at any one time and key number reporting.
CAMPAIGN

The complete email signature marketing solution. Multiple banners across multiple users. Audience segmentation, recipient targeting and campaign scheduling. Advanced tracking and reporting.

NOTE: minimum number of senders on any plan: 15


NOTE: minimum spend for any plan is £75/month


NOTE: minimum spend for any plan is $75/month

Compatibility
Rocketseed email signature generator is compatible with all email clients.
Create HTML email signatures for Outlook, Gmail, Apple Mail and iOS.

Create on-brand email signatures with our Office 365 Email Signature Manager for Outlook. Working within the same Azure Cloud environment as your Office 365, it's packed with feature functionality to deliver effective email signature management.
Centrally control your business Gmail signatures with our Email Signature Manager for G Suite. Create and manage professional signatures for all employees, run targeted email banner campaigns and track every recipient engagement.
Create and manage consistently-branded signatures company-wide with Rocketseed's Email Signature Manager for Exchange. Rocketseed is ideally suited to Exchange installations and is fully compatible with hybrid Exchange/Office 365 environments.
See what our customers say
Rocketseed Email Signature Generator: FAQ's
What is an email signature?
An email signature is the personalised block of text automatically appended to an email as a 'sign off'. It provides recipients with the sender's contact information such as full name, job title, telephone number and email address. It can also include a headshot, a brand logo and links to social media profiles and website pages, such as a homepage or blog.
Why is an email signature important?
A business email signature is important for ensuring all employee emails look professional and for increasing brand recognition amongst recipients. Email signatures also enable recipients to engage with your brand, using clickable links to drive traffic to your website and social media profiles. The addition of disclaimers also ensures that your signatures keep all your business email legally compliant.
Who needs to use an email signature?
Anyone with an email address can use an email signature. In a business context, email signatures should be used by everyone from the single entrepreneur to all email-using employees of multinational enterprises to present a clear brand image on email. Whether your business has 10 employees in a single office or 10,000 spread across the globe, Rocketseed ensures complete email signature brand consistency via centralised control.
What size should an email signature be?
We recommend an email signature size of a maximum width of 650 pixels, and a maximum height of between 90 and 150 pixels. Rocketseed email signature generator facilitates this via its optimised email signature template size.
What should a business email signature include?
Keep your email signature on-brand, clean and simple, including all the most relevant information. Try limiting contact information to just three or four lines of text, alongside branded and interactive design elements. Your signature can include:
Your full name and job title
Contact details including office address, office and mobile telephone numbers
Company logo
Headshot
Social media links
Website links to your homepage, landing pages, newsletter sign-up or blog
Industry accreditations if appropriate
Legal disclaimer
How do I add a logo to my email signature?
Adding your brand logo to your email signature is simple with Rocketseed email signature creator. If your business logo is changed then you can centrally update all employee signatures with the new logo simultaneously using Rocketseed.
How do I add a photo to my email signature?
It's simple to add a headshot photo to your signature using Rocketseed's email signature maker.
Which is the best font to use for an email signature?
For a professional email signature, you need to use one of the 'web safe' fonts that are supported by all browsers and will always display correctly. Choose the 'web safe' signature font that best meets your business brand guidelines. You should also ensure that you use font sizes and colours that are clear and easy to read.
These are all web safe fonts: Arial; Verdana; Georgia; Tahoma; Courier; Times New Roman; Trebuchet; Palatino; Lucida.
Email Signature Generator: Case studies
See the successes our clients have achieved with their email signatures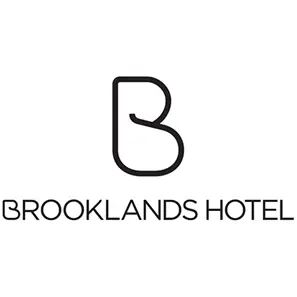 Rich in motor racing heritage, the luxury Brooklands Hotel chose Rocketseed to help it achieve consistently branded staff email signatures and drive extra guest engagement through email banner campaigns.
Read More
Email Signature Generator: Blog
See Rocketseed email signatures in action